DCR Fire
Dry Creek Rancheria Band of Pomo Indians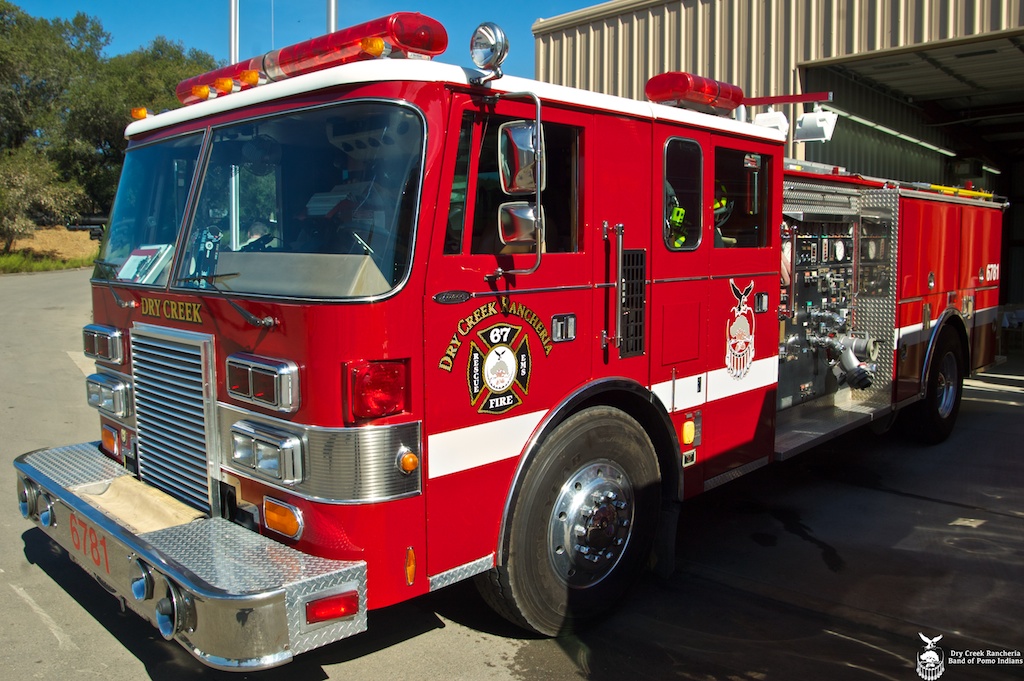 Dry Creek Rancheria Fire Department
The DCR Fire Dept, kept the Kincaid Fire from burning the Casino! We are extremely grateful to the DCR Fire Dept. who worked fearlessly to protect us all!
On a fresh piece of property recently purchased adjacent to the River Rock Casino and the Dry Creek Rancheria. A new Local Fire Department was born in Jan.  2016. The DCR Fire Dept. Offering a free resource to the local community and Sonoma County in general. Bringing response time to the Rancheria from 8 minutes, to a neck breaking speed of 2 minutes, the DCR Fire Dept. is a welcomed addition by the DCR Members and the Community. Plenty of small fires have broken out over the years on the Rancheria, but none have ever posed any significant threat.
The DCR fire dept. boasts not one but two brand new fire engines capable of taking on rugged mountain fires and challenging rescues along with two other fully equipped engines and a full time 24/7 professional staff lead by DCR Fire Chief Larry Petersen. The new million dollar DCR Fire Dept. stands as a testament to the commitment the Dry Creek Rancheria Band of Pomo Indians have to not only our Tribal lands but also to the community at large.