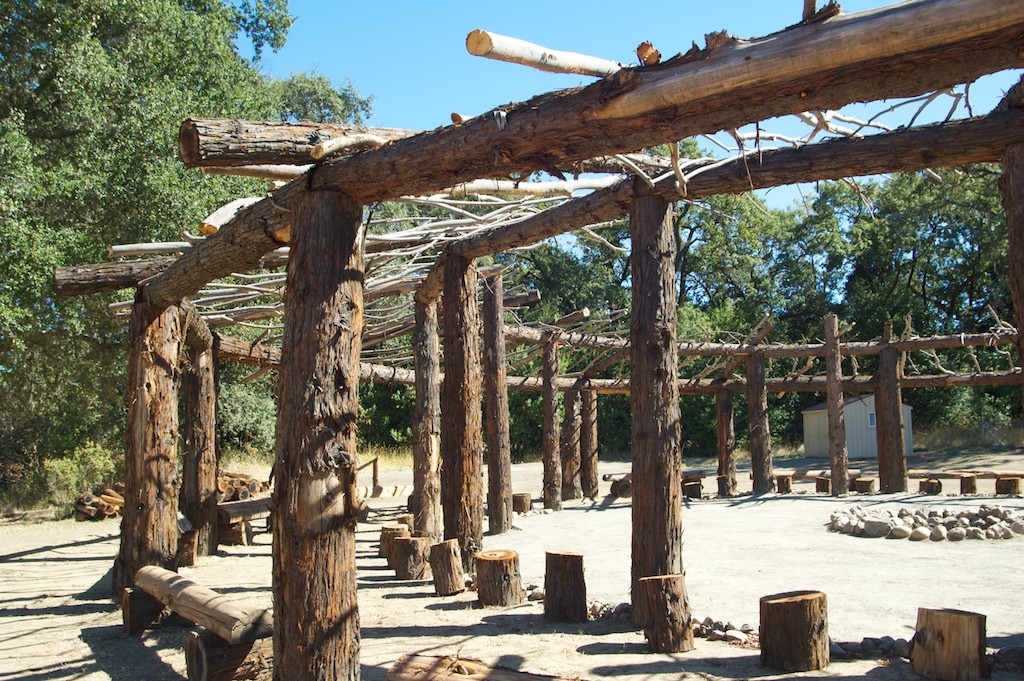 Dry Creek Rancheria Band of Pomo Indians back in their homeland
We signed a 25-year lease for 27 acres downstream of the dam at Lake Sonoma. The lease includes four 25-year renewals, so for the next 125 years, we will enjoy practicing our ancient traditions once again in the very place our ancestors did.
We built a traditional redwood brush arbor where we host cultural celebrations for the first time since the Corps of Engineers built the dam that created Lake Sonoma in 1980.
It's an opportunity to have an area set aside for our cultural activities, and for our ancient dance activities. It's an important part of the preservation of our Tribe and its culture.
The project is part of ongoing "cultural mitigation" efforts to offset the effects of dam construction.
Our Homeland
Warm Springs dam was built three decades ago, Lake Sonoma formed behind it flooding ancestral Pomo lands, including sedge areas used in basket weaving.
For thousands of years these beds of sedge were along Dry Creek and would be harvested.
This literally is the center of our homeland. Archeological evidence shows there were major villages in the whole lake area, and along Dry Creek. Villages were lived in, into the 1800s.